Every so often I run away from my life, leaving the stages of the world's art capitals behind me in favour of the loving arms of my family and their solid charms. I come over all "Substitute for Love" when I get off the train and see my little sisters in their pyjamas, all sleepy and excited, telling me about seeing Santa. I get home and the dog climbs all over me, and my nieces scream with all of the commotion. It's magic.
This emotion lasts for roughly twenty minutes before all spirals out of control, descends into chaos and I dive under the table, shaking like a speed addict without a fix.
I have a lot of time to contemplate things and brush up on my favourite topics, namely Beyonce videos and Elizabeth the First. Why is it that there are so many adaptations of this particular queen's life? I mean, I think she's fierce, but usually my taste's don't exactly match up with popular taste. There's never been a TV mini-series dedicated to Paul Cezanne has there? Anyway, here are a few of my personal favourites from the hallowed list of Elizabethan impersonators, you know, just for kicks.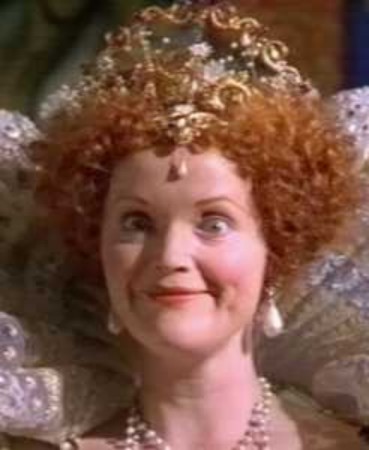 Miranda Richardson in the notorious BBC series "Blackadder".
Quentin Crisp in Sally Potter's "Orlando".
Anne-Marie Duff in the TV mini-series "The Virgin Queen".
Cate Blanchet in the movie "The Golden Age".
Helen Mirren in her Emmy award winning role in "Elizabeth I".
Celebrity Blonde in BoyfriendRobotique's "Red Heads of History Solve a Murder Mystery".